Congratulations to David Ansell on his 70th Birthday
Dave recounts …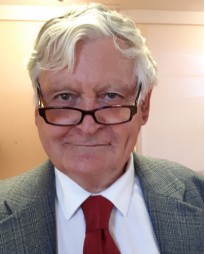 I was brought up in the Methodist Church and attended Sunday School and Youth Club at London Road. David Barrett, who some of you will remember, did personal evangelism there and in early 1964 I came to Christ through his witness. Later that year David Piggott, the late Tom Baker and myself obtained permission to re-open Mannings Heath Methodist Chapel—as long as we preached Methodist doctrine! I gave my first sermon there at the age of 17. I still preach regularly after 53 years. After leaving school I worked at Sunalliance where I met, my first wife, who came to faith. She sadly died of stomach cancer in 2012. In 1971 I undertook a year's theological course at Cliff College in Derbyshire under the Rev. Dr. Skevington Wood.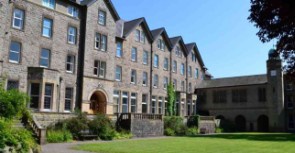 While there we went preaching in the area and took missions with churches and ran a three week Beach Mission at Bridlington.
After this we moved to Deptford, where I was a youth worker for the Shaftesbury Society. Moving back to Horsham in 1973, I worked for 5 years for the British & Foreign Bible Society commuting to London. There I was an administrator processing orders for Bibles in many languages to go overseas and to churches and bookshops all over UK. I was actually working there at the time of the launch of the Good News Bible.
Later, following that, for 15 years I was a houseparent at Warnham Court School. The school was founded in 1952 as a 'Residential School for Delicate Children'. This often meant children with Asthma or, in the years after the Second World War, those recovering from Tuberculosis. London children would benefit from the country air of Sussex and the facilities that the school could offer. The school finally closed in 1997. I remained there till near the end, but then, a further change – after training, I worked another 15 years or so as a bus driver in the Horsham area.

I often did, and still do gardening work, and in fact tended Margaret Tingley's garden. Our friendship grew and she and I married in October 2015. My hobbies are walking and exploring locally and short-wave radio monitoring. I am also a licensed radio operator – call sign 2EØNKC.
Above all, I have seen God's providence and grace in my life for which I praise him.