Power Failure!
Here in the UK, the summer growing season is tailing off as autumn approaches. Those plants nurtured in early spring that grew strongly and bloomed in the summer no longer have the right combination of factors to sustain future maturity. The power of nature to do so is failing.
In the church we know something about power failure. Over the last two weeks there have been problems with the main electricity supply coming into the church building.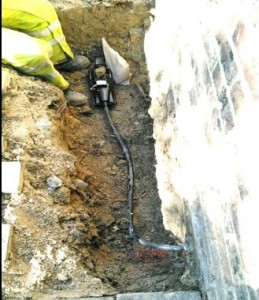 Not every circuit has been operating properly, affecting various activities. Fortunately, in the last few days a new external cable has been laid and that has (hopefully) solved the problem.
I was struck how different it is for a Christian who is looking to grow. We need not be concerned about an intermittent source of power or dormant seasons. When we read God's word, we are listening to his voice and our faith grows under the sound of that voice. His voice is constant, always available and always audible.
Mature Christians know that time spent studying the Bible feeds their faith more than any other thing. God has sprinkled though the scriptures what Peter calls "very great and precious promised" (2 Peter 1:14). Our faith grows when we grasp these promises. Not just grasp them but believe in them too.
There is a pattern laid out for us by Paul. One we are wise to follow. We are to study his word, let him speak to us though it and let his voice change us.
Kevin Borrett
Elder
Oct 2018