I the Lord do not Change. Malachi 3: 6
For nearly a year, we have been subjected to restrictions on the way we live our lives. Many families have suffered the loss of loved ones, thousands have lost jobs and are experiencing financial hardship. Many High Street shops and businesses have ceased to trade, the travel industry has ground to a halt. The skies over our house here in Southwater are quiet now with the sound of the birds replacing the regular sound of planes coming in to land at Gatwick. Our schools have been largely closed since Christmas and will only reopen this month. Many have highlighted the impact on the mental health of those who have been affected in these various ways as social contact has been denied within families and even within our churches, forcing us to move on line for many of our times of worship. We have constantly shown our thankfulness for those working under great duress in our health and essential services, the 'front line' of the pandemic.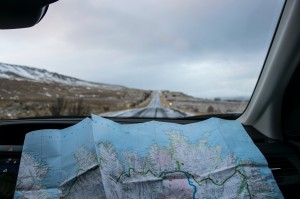 Yet things have begun to change. The Government has announced a 'roadmap' which lays out the steps to bring us out of the present lockdown restrictions. Schools are set to return and some restrictions on socialising are to be eased. Last week I was invited to join the group of millions who have now received a vaccination which should give protection from the virus and I happily accepted 'the jab'.
The weather has become warmer and if you are able to get out for, a walk or a ride in the countryside the spring flowers are blooming in the hedgerows. We can perhaps look forward to life getting back to the way it was in 2019 before the pandemic began. Can you remember what it was like then? Was it all good or were there things even then in your life that were not quite right.?
Throughout history and even in our own lifetimes, mankind has faced many great trials, stretching back to the Flood in the time of Noah up to the World Wars of the 20 th century and even after this pandemic there will be more to come in the days ahead. It may be global, national or personal yet whatever our future holds we do well to remember the word of the Lord spoken through the prophet Malachi who wrote 'I the Lord do not change so you the descendants of Jacob are not destroyed'' (Malachi 3:6). This is our Lord, Jesus Christ who is the same throughout all generations and through all of our trials. He has promised to come back and to dwell in a 'new heaven and a new earth' (Rev 21.1a) along with His people. In Him we have a hope for the future and it is only in the Lord Jesus.
Only he can free us from the lockdown of sin and comfort us in the pain and grief that at times we all face, and only in Him will we find true rest for our souls. Whatever else
you may be looking forward to this month, look to Him and rejoice. Hallelujah What a Saviour!
Stuart Beadle
Elder
March  2021