A warm welcome from Gibraltar where summer tourists are evident in large numbers and the daily temperature which peaks at around 5pm can be regularly above 30c. I find our ceiling fans are effective up to about 27c, but above this we have the aircon operating early evening. It means our summer electricity bills are the highest quarterly ones each year, another contrast with the UK!
The theme of this update is "moving".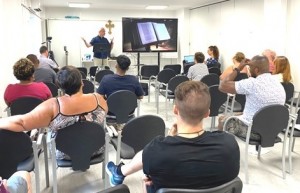 Next month, we hope to move into a slightly larger apartment, two floors up in the same building that we currently live in. New Life Church is also moving, or should I say has moved for the summer and maybe more permanently!.There was no aircon where we were meeting in the youth centre and a small room made holding a Sunday service very difficult. We have managed to secure the use of a large room at the local St Johns Ambulance Service centre since early mid July. The room having two aircon units which holds the temperature about 25c. Warm but manageable and a must to be able to concentrate as Michael takes the fellowship through the last few chapters of the book of Romans.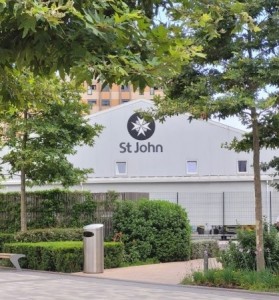 You will have read about the deadlock in the Spanish elections last month. A general election is also due in Gibraltar this autumn and the combination of both these events means no progress on a permanent border deal. That means queues can often exceed an hour each way when crossing by car and 20 mins on foot, all in the temperatures I've mentioned. When is the best time to visit? May/June or Sept/Oct. You also avoid the humidity then as well.
Do continue to pray for our local witness and our equivalent of "Mr fix it" which I guess is similar to the tasks Karl and Dave Ansell are known for doing. His name is Alfred and he tripped this week falling and fracturing his shoulder.
Kevin & Judy