We remember
It is with further sadness, yet joy, that we give thanks for dear Eileen Bickle whom the Lord took home quite suddenly on Wednesday 2nd January. She was 93 and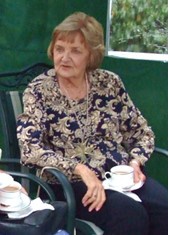 had been with us at Rehoboth for some 9 years. She came to a quiet faith and trust in the Lord and we remember her as a pleasant friend of us all. We shall very much miss her, but it is a comfort to know that she is now in her Lord's presence.
Then I heard a voice from heaven say, 'Write this: blessed are the dead who die in the Lord from now on.' 'Yes,' says the Spirit, 'they will rest from their labour, for their deeds will follow them.' Revelation 14:13 The Funeral/Thanksgiving service for Eileen will be announced in due course.
Prayer
For this months specific prayer needs – please see the  Connect magazine

Pray for those in and related to our Rehoboth fellowship who are going through challenging times. But give thanks too for answered prayers. Pray for those returning to university, and for those starting or seeking new jobs.
Pray for Pastor Calix as he continues his theological course at London Seminary and in his pastoral ministry amongst us; also for Bea and the family.
DO YOU PRAY DAILY FOR THOSE ON THE PRAYER DIARY? Need a copy? Ask Steve.
Praying & caring for the Community – Brighton Road, Kennedy Road, South Grove & Gorings Mead

Preaching out this month:
6th – D Ansell – Redhill am; S Beadle – Storrington am
13th D Ansell – Hope Chapel, Horsham am & pm
20th D Ansell – Tadworth am; Stuart Beadle – Redhill am
27th David Ansell  – Reigate am, Slinfold pm