We're thankful that the Furus family have been able to have an enjoyable holiday during this past month with Covid precautions/restrictions managed.
Through August we have been blessed with a number of preachers in both our morning and evening services.
Now we look forward to Calix resuming most of the Sunday ministry this month. May we pray for him in his times of preparation that the Lord would make His word to be powerfully applied to all our hearts by his Holy Spirit..
For members and other baptised friends joining us at the chapel, we will be sharing communion together on 5 th September, following the morning service.
- – - – - – - – - – - – - – - – - – - – - – - – - – - – - – - – - – - – - – - – - – - – - – - – - – - – - – - – - – - – - – -
Please note the different types of Rehoboth happenings in the interest of maintaining and encouraging the fellowship of God's people. Also that others may be invited, or just 'happen', to pick up – tune in – to our live streamed morning services via the church web site or on You Tube: https://www.youtube.com/channel/UC2hNsM2dMebnpD1l10qifVg.
Also our zoomed evening services are available (see below) – Contact Andrew Cooke for Link in codes for zoom.
Rehoboth Baptist Church, Horsham Services in September in the Chapel are as follows:
Sunday 5th 10.30am Pastor Calix (in chapel/ live streamed) + Communion 6.30pm Pastor Calix (in chapel/ zoomed)
Sunday 12th 10.30am Pastor Calix (in chapel/ live streamed) 6.30pm Pastor Calix (in chapel/ zoomed)
Sunday 19 th 10.30am Pastor Calix (in chapel/ live streamed) 6.30pm Pastor Calix (in chapel/ zoomed)
Sunday 26th 10.30am Pastor Calix (in chapel/ live streamed) 6.30pm Richard Smith (In chapel/ zoomed)
Bible Class & Sunday School in the chapel most morning services.
For those with the Zoom app, note the following:
Each Wednesday Midweek Fellowship Group A – 7.45pm (see Rehoboth Announcements on Whats App.) BS & Prayer: with phone-in link via Calix or Steve for those without Zoom.
Midweek Fellowship Group B – 8pm (contact Rachel Cooke for info.) BS & Prayer
Each Saturday at 9am – 9.45am Early Morning Prayer (see 'Rehoboth Announcements' on Whats App)
NOTA BENE – >Men's Group 'Men of the Word' Thursday 9th September at 8pm via zoom. All men invited for a relaxed evening of
fellowship & discussion. Zoom details from Calix.
Connections for all ladies
Breakfast at The Orchard Saturday 11th September at 9.30am. (pre booked) and …
Fellowship meeting on zoom Thursday 16th at 7.45pm (see Sandra for more details)
LittleVerse
We are delighted to announce that the Little Verse sessions for little ones up to pre-school age will be restarting on Monday 13th September at 10.30am at the chapel. It will be the first time since March last year.
Afternoon Fellowship restarts on Tuesday 14th September at the chapel. All welcome
For those of us who don't have the technical facilities, sermon notes, and a paper like this can be circulated regularly
through your letter box. Let Calix know if you don't receive a copy.

Elders & Deacons meet by Zoom Tuesdays – dates as announced.
Praying and caring for the community –this month: Queen Street, Park Terrace West, Denne Parade
Preaching out this month:
Sun 5th D Ansell – Smallfield am; S Piggott – Fetcham pm;
Sun 12th S Beadle – Copthorne am; SP – Alfold am;
Sun 26th DA – Hailsham am & pm
Horsham Convention – Sat 11th September at 6.30pm at Rehoboth – Speaker: Bob Davey
Praise & Prayer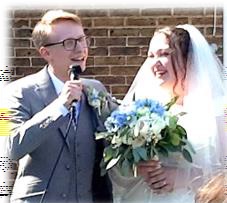 Giving thanks for the wedding last month of Elliot & Megan on Saturday August 14th. They are making their first home in Lancing, and we pray the Lord's rich blessing on the latest Mr & Mrs Smith.
For specific prayer items – please see the this months COVID Connect.
May we pray daily for those on the Rehoboth Prayer diary. It will be updated soon.
Prayer is asked for Little Verse as it restarts, initially with a single group downstairs. Many of the former group of children have now moved on to school so we will be reaching out to a new group of families and we are excited for new opportunities to share God's love with these families. Thank you to all who have volunteered to help.
GBM Annual Mission Day 2021 – Saturday 30th October
If you sometimes feel that you don' know how to pray for the missionaries that are mentioned during the services, in Connect or in the mid-week Bible study and prayer notes, then why not come along to GBM mission day to hear some of the missionaries speak.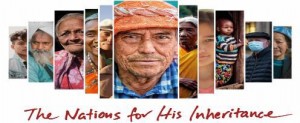 This year the mission day will take place in person at All Nations Christian College in Hertfordshire, but it will also be possible to listen in via a live stream. Booking is essential whether attending in person or online http://www.gbm.org.uk/index.php/gbm-annual-mission-day-2021-attendee-registration/
Please speak to me or Andrew if you would like to know more or let us know if you would like to attend in person but
will need a lift. Rachel Cooke
Important reminder – Rehoboth Awayday is coming up! Saturday 2nd October at Dalesdown.
Speaker: Dr David Green.(Vice-Principal, London Seminary) Booking forms are available. Please be sure to see
Steve Piggott for details and to book. Children's session being arranged. STEVE NEEDS TO KNOW YOU ARE COMING BY Sunday 12th